Time for a bit of PR: last week I had the opportunity to participate in a Photobook Masterclass organized by Lichtblick School at the newly opened PhotoBookMuseum in Cologne. Six photographers with their projects guided by five coaches, namely the photographers Frederic Lezmi, Thekla Ehling and Wolfgang Zurborn, graphic designer Okay Karadayilar and not to forget photobook wizard Markus Schaden.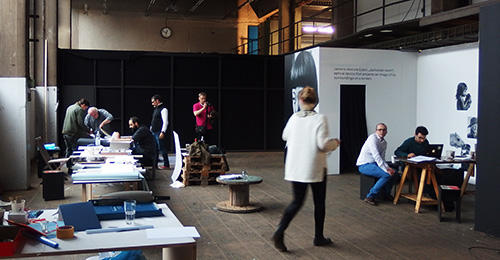 Listen to the photographs – guided by Wolfgang's credo my stack of photographs from a project about the country of Georgia was transformed via brainstorming, discussions and intense editing sessions including coaches and participants into a beautiful dummy for a new book.
So thanks to everyone involved – it was a great week and the perfect start for a new book adventure …
And while we're at it … the PhotoBookMuseum is the perfect place to experience the magic and beauty of photobooks, a "walk-in photobook" as one newspaper article put it, so be sure to stop by if you have the chance.